Overseas Ministries
The process of setting up the 7 overseas Gospel-based drug rehabilitation centre
1994
Brother Simon had come to Indonesia at the invitation of the chief executive officer of the "Evangelical Movement: Marching on to 2000". Brother Simon spoke in 8 cities, testifying to the life transforming power of the Gospel and also shared the vision and mission of the Gospel-based drug rehabilitation ministry of Breakthrough Missions.
1998
Brother Simon received a letter from the leaders of the Third Chinese Church of the Jakarta Church. They shared how the children of some of the church members were consuming drugs, and many students in schools too. They urged brother Simon to make a trip to Jakarta, and he immediately responded to the Macedonian call to help the drug addicts. He was invited to speak at the Third Chinese Church and the theme was "Call of the Crisis" and he also conducted a talk on the Gospel-based drug rehabilitation ministry. There were many drug addicts and their parents among the congregation, which convinced brother Simon of the vision and need for Gospel-based drug rehabilitation in Indonesia.
2000
Brother Kurnia from Bandung came to Breakthrough Singapore for his training and equipping and brought the vision of Gospel-based drug rehabilitation back to his hometown. The pastor in charge of Bandung's Gospel Church, the church leaders and members responded to Christ's call of love. They rented a place to give support and engage in the Gospel-based drug rehabilitation ministry of Breakthrough Missions.

That same year God brought the CEO of Lippo Group Dr Mochtar Riady and his wife to Breakthrough Missions, Singapore. They witnessed the life transforming power of the Gospel and were deeply moved. Their son Dr James Riady also received the vision of Gospel-based drug rehabilitation and he took personal responsibility for the planning, design, and building of Breakthrough Missions centre in Jakarta, which could accommodate 100.
2001
Construction works began and were completed within 7 months. Dr Tahir, the son-in-law of Dr Mochtar Riady also made an offering in support. The Bandung Breakthrough Missions centre set up earlier also moved into the new premises in Jakarta.

2002

Breakthrough Indonesia was officially registered and began its mission of serving the drug offenders. Breakthrough Singapore sent its leaders and staff over to provide training and assistance in the operations of its Jakarta counterpart. Praise God! It has been 15 years since and the fragrant offering of the Lee family and brothers and sisters of Jakarta and Bandung for the Lord has become a blessing for many.
Breakthrough Missions
Indonesia Yayasan
(Sisters' Home)
Established : 2010
Total Residents Helped : 30+
2010
Indonesia is in dire need for rehabilitation centres for women and the increasing numbers of female drug abusers each year aggravate this problem. The Lord raised Pastor Rita and three other sisters to take on this mission of Gospel-based drug rehabilitation for women. The Jakarta Breakthrough Sisters' Home was officially set up in Dec 2010.
2016
God gave us a 416 sqm plot of land to build the home for our sisters. A 4-storey building was completed in 2018.
2020
We started accepting female drug addicts for rehabilitation.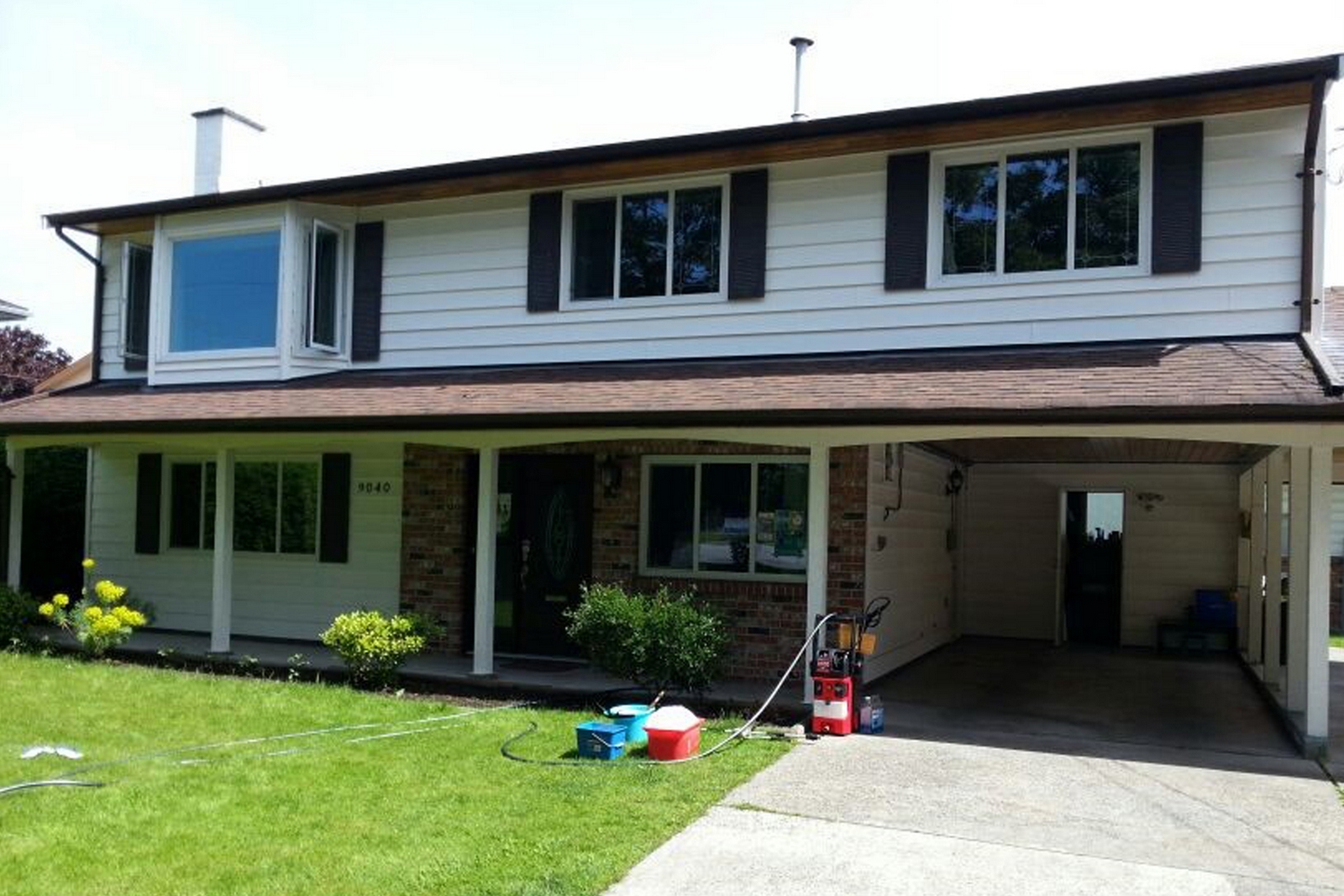 Breakthrough Missions
Canada Vancouver
Life Transformation Centre
Established in 2013
Total Residents Helped: 150
www.btmcan.org
1992
Rev Berechiah Lee was a medium before he believed in Jesus Christ. He was also a gang fighter and drug abuser, addicted to heroin for 11 years. He entered Breakthrough Missions in November 1992, where his life was renewed through the Gospel-based rehabilitation programme and began serving in this ministry until now.
2007-2012
After receiving his Bachelor's degree from Singapore Bible College, God led Rev Lee and his family to Vancouver where he served as a pastor of the Chinese Baptist Church of Vancouver. He saw many social ills in Vancouver, typical of big cities – drug abuse, alcoholism, gambling, cyber addiction, sex addiction, family violence – that resulted in psychological problems, family disintegration, deaths and other tragedies. These social maladies are pervasive and have afflicted the country and society, including many Christian families. The problems are intractable and change is impossible without a transformation of life.
2013
Encouraged and supported by brother Simon, Rev Lee resigned from the church to set up Breakthrough Missions Canada – Life Transformation Centre. The centre was registered as a legal, non-profit Gospel organization to support the Chinese churches and Chinese social organizations in Vancouver in their work on addiction problems. Together we will be the salt and light of the earth and the name of the Lord is lifted high.
2014 - Present
The Canadian government recognized Breakthrough Canada - Life Transformation Centre as a charity organization, which would entitle us to tax exemption for all donations above C$20. By faith, we continue to provide free accommodation and life-transforming services to all addicts who come to us.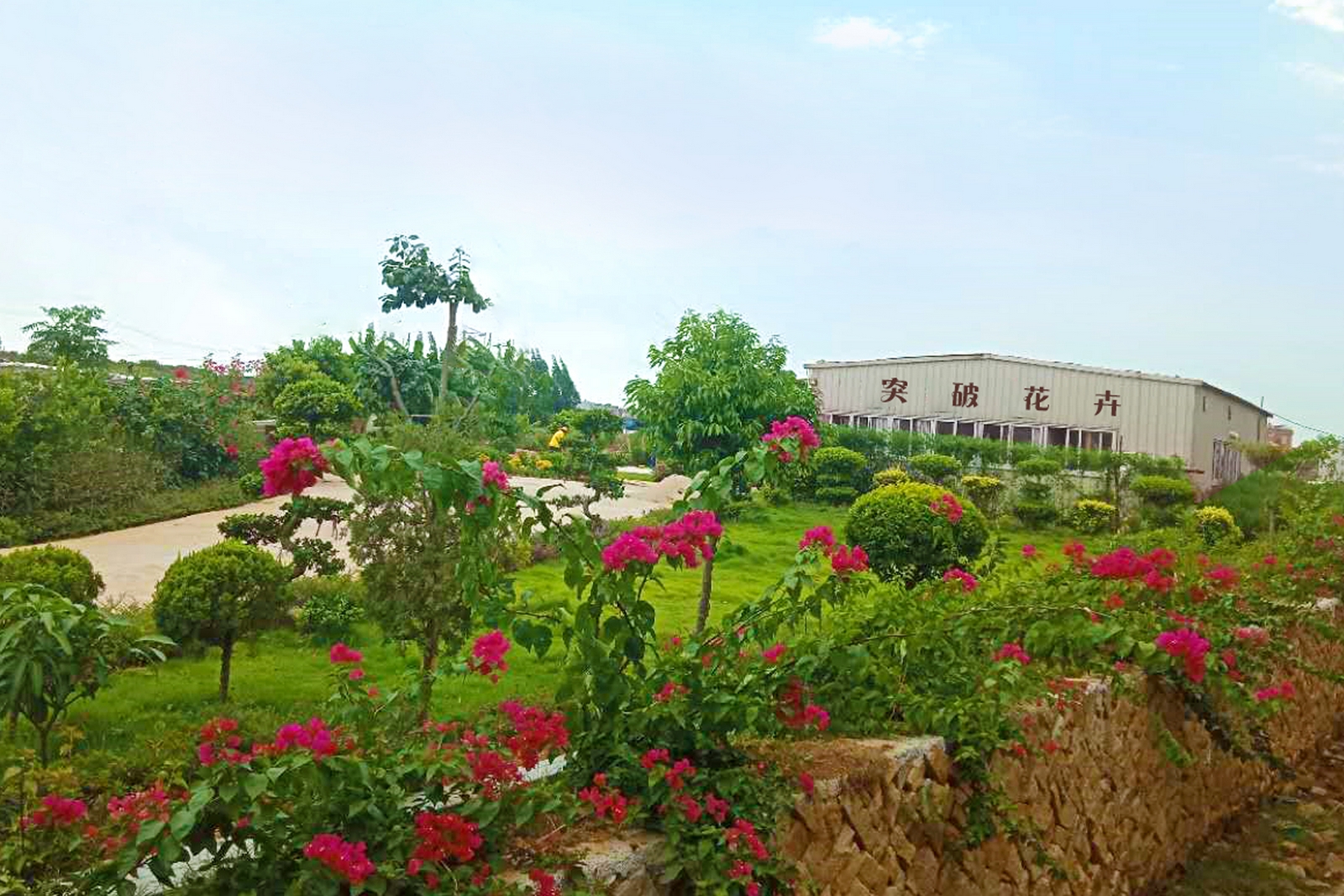 Established in 2015
Total Residents Helped: 35
Breakthrough Missions
China Fuqing
2008
Pastor Chen partnered with Singapore Breakthrough Missions to set up a Gospel-based drug rehabilitation centre in China.
2012
Singapore Breakthrough Missions sent co-workers to help establish the Gospel Village, but due to various reasons, the operation stalled for a period of time.
2015
With the support and help of Singapore Breakthrough Missions, the Gospel drug rehabilitation ministry resumed.
2018
A charity entrepreneur dedicated a piece of land and two fish ponds.
2019
The centre was completed.
2020
Gradually improve the infrastructure of the centre. Building pavilions, planting various fruit trees, laying lawns, placing swings and activity equipment, etc., beautify the surrounding environment and provide more convenience for the brothers to study.
Breakthrough Missions
India Manipur
Established in 2015
Total Residents Helped: 105
2015
When brother Prem was about to graduate from Singapore Bible College, brother Simon from Breakthrough Missions came to the college to share the Gospel-based drug rehabilitation ministry. Prem was deeply moved and hoped that a similar ministry could begin in India. When Prem talked to brother Simon about the vision and burden, brother Simon immediately responded to Macedonia's call. In 2015, the Indian Breakthrough Mission was officially born in Manipur.
2017
Bought a piece of land and started the first phase of construction.
2019-2020
Moved to a new location. Accepting more drug addicts to the centre.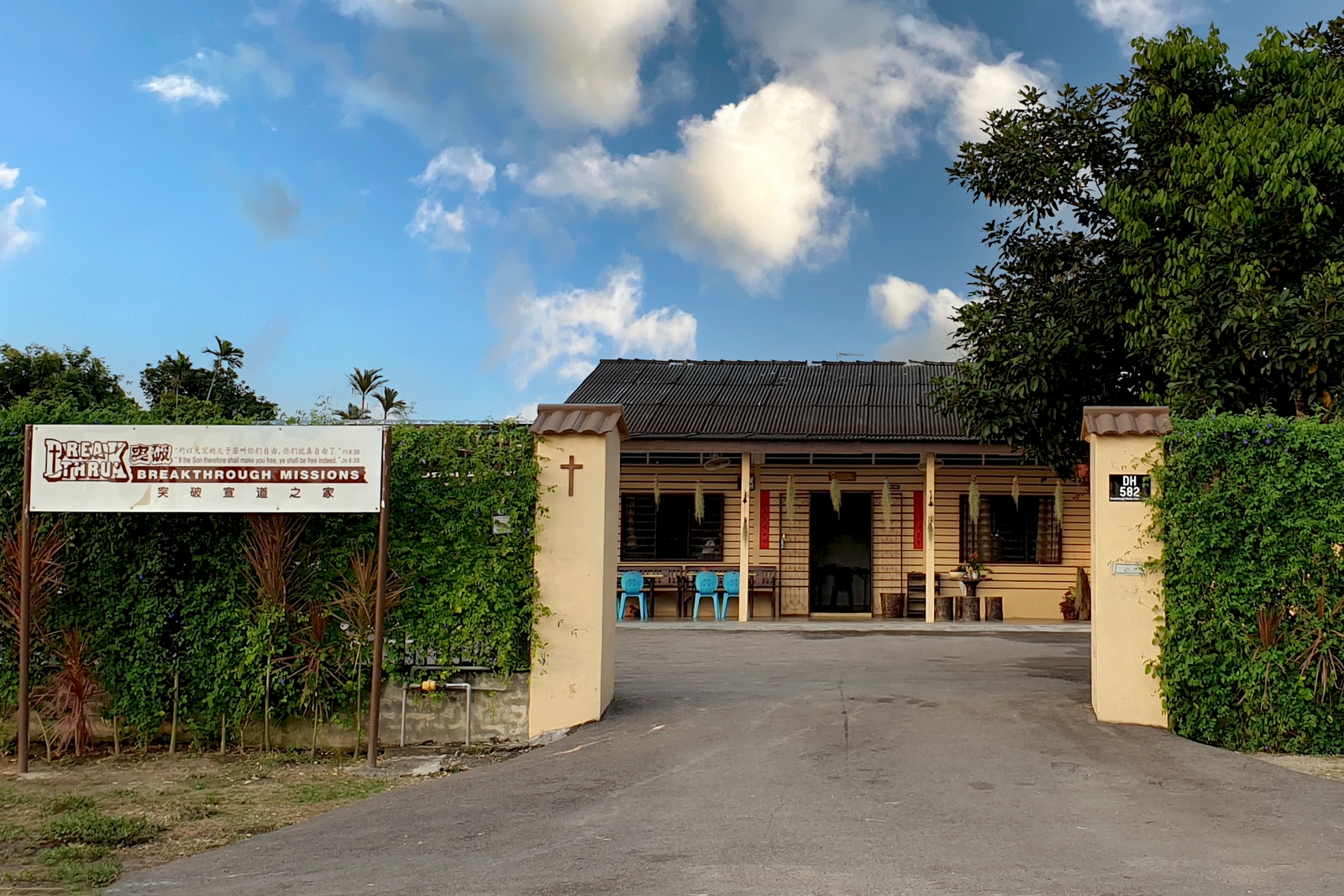 Breakthrough Missions
Malaysia Pekan Nanas
Established in 2018
Total Residents Helped: 34
1950s
Two sisters from Singapore, Soh Choon Eng and Soh Choon Sian, together with brother Simon were alumni of Chin Lien Bible Seminary. Upon graduation they set up the ECF Holyword Church in Pekan Nanas, Johor.
1980s
Under the introduction of a brother, a group of brothers and sisters from the ECF Holyword Church visited Breakthrough Mission Singapore. Since then, a beautiful spiritual bond was gradually built up between the church and Breakthrough over the years.
2010
Brother Simon Neo noticed the rampant drug problem in the region, which had seriously affected the social community. He repeatedly encouraged ECF Holyword Church to start the drug rehabilitation ministry and promised his support.
2017
The leaders and pastors of the ECF Holyword Church in 2017 responded positively to Gospel-based drug rehabilitation ministry. They found a house covering an area of 7000 sq ft, and a sister bought the property by faith as a place to develop the ministry.
2018
The centre was officially put into service. Singapore Breakthrough Missions sent co-workers to assist.
2019-2020
Expansion of existing buildings to receive more residents.
Breakthrough Missions
India, Sikkim
Established in 2020
Total Residents Helped: 105
2020
Bringing Breakthrough Singapore and Sikkim together is sister Faith, Mission Director of India Northern Border Christian Ministry with the objective of mobilising Christian ministries in North India. Moses Nursuses Lepcha, a church leader in Sikkim, shared his concerns with Faith on the large number of drug addicts wandering without a home while inflicting great pain on their families. With a strong "Macedonia vision" and urging of the Holy Spirit, Faith sought help from brother Simon and his ministries.
Sister Faith and her team had followed brother Simon on a mission tour to some drug rehabilitation centres in Kunming, China a few years ago and she has had a good understanding and appreciation of Breakthrough's ministry. Faith had brought Sikkim's needs to brother Simon's attention who had corresponded with Moses for more than a year before meeting him at Sikkim. Consequently North Sikkim Breakthrough Rehabilitation Centre was founded in 2020.
Moses, being the full-time Director of Breakthrough Sikkim, has set up an executive committee to guide the direction of the Centre, has rented a place as the Centre's premise and has accepted residents. It has adopted an operation modelling on Singapore's Breakthrough, being a non-profit making, free-of-charge and faith-based Christian drug rehabilitation centre relying not on any rehabilitation medicine nor one's own efforts, but solely on Jesus Christ alone. Main objectives, likewise, are preaching the Gospel and re-integrating ex-drug addicts into the society. Currently, monthly rental of the premise is funded by a Christian sister, food is supplied by the Director's family.