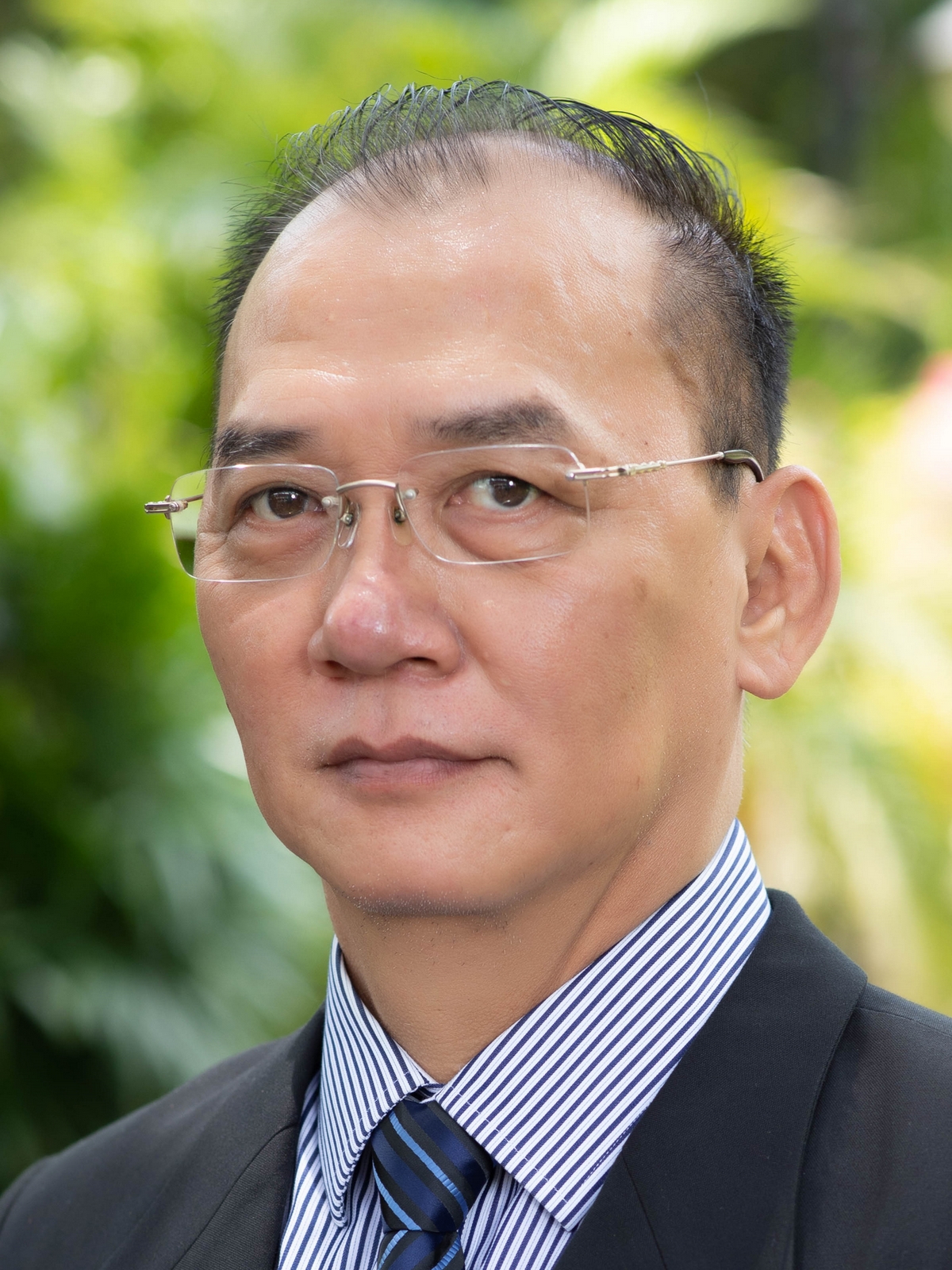 Mr. Lek Kwee Hong
Staff
I started consuming drugs when I was 15 or 16, and had been thrown into jail 6 or 7 times and spent a total of 15 years behind bars. Once, soon after my release, I was again peddling and consuming drugs when the police came for me. In my fear and desperation I leapt off the 7th floor of a building. I was in a coma for 4 days. When I came to in the hospital I learnt that my left leg and spine were broken. I could not move because my nerves were pressed together. The doctor told me that I would have died if I had been brought to the hospital 5 minutes late. I wanted so much to retort that it would have been better that I had died for I would not have to suffer the pain. The doctor did not understand how I felt and thought that I was worried. He went on to comfort me, "Don't worry! You will recover and be able to walk again." What followed was a series of 15 operations – 12 on my spine, 2 on the left leg, and 1 on the side of my rib cage. The longest procedure lasted 12 hours, and the shortest was 7.

After the 4th spinal operation a friend who was also an ex-addict, came to visit me. When he saw my mother handing me a talisman, he said," Kwee Hong, believe in Jesus and He will help you." I paid no attention to his advice. He came with a few friends to see me again after my 6th and 7th operations, and shared how he had once jumped off the 6th floor of a building and was healed by God. Despite his authentic testimony I hardened my heart and refused to believe in Jesus. But they did not give up and continued their visits, 3 to 4 times a week during their short lunch breaks. Gradually I began to wonder how they could have such selfless love for me when even my own family members did not show that much care and concern. Later, when one of them shared the Gospel with me, I was willing to open my heart to Jesus and receive him as my personal Lord and Saviour. He then showed me how to pray and to read the Bible.

On the eve of my 11th operation, the surgeon told me, "After tomorrow's operation, we will not be able to do any more for you, and you should seek help at another hospital!" My heart sank on hearing that. Who could I get help from if even the doctors gave up on me? That night I prayed to God, "Please heal me if you would. I do not want to put up with the pain anymore. How long will this last? The doctors said that I would recover and walk again, but it's been one year since and I'm still lying in bed, unable to walk. How can I believe that I'll be completely healed one day?"

I was operated on the following day. I suffered excruciating pain during the 8-hour operation. Suddenly I felt a hand touching the pain points and wherever they were touched the pain ceased and I felt comfortable. I also noticed that my spinal bones were moving. At first, I thought they were broken again, but I actually had an indescribable soothing and comfortable feeling. I wondered if it was Jesus who healed me and asked the Lord for proof. I had an x-ray a month after the operation and was surprised by the doctor's question. He sounded a little perplexed. "How did you recover so speedily? What supplements did your family members give you?" I replied they did not, but I knew deep in my heart that it was the powerful healing hand of the Lord that made me walk again and healed my broken spirit.

I was hospitalised for more than 1 year and was discharged in 2001, albeit I still needed to use a walking stick. Though I had believed in Jesus, my faith was not deep-rooted. I was soon thrown into prison again for 18 months for drug abuse. I came to Breakthrough Missions in 2002, but was given yet another 5-year jail sentence for drug abuse in 2007. I returned to Breakthrough Missions once more in 2012, and have not left since. Thanks to the Lord! He helped me learn the lessons of life and it's because of His and mercy and grace that I have come this far. Besides receiving spiritual discipline at Breakthrough Missions, I have also acquired a life-skill that can be used to serve God and the brothers and sisters in Christ – that of repairing or replacing Bible covers. I now dedicate my life to the Lord, for Him to lead me and to use me in His service.