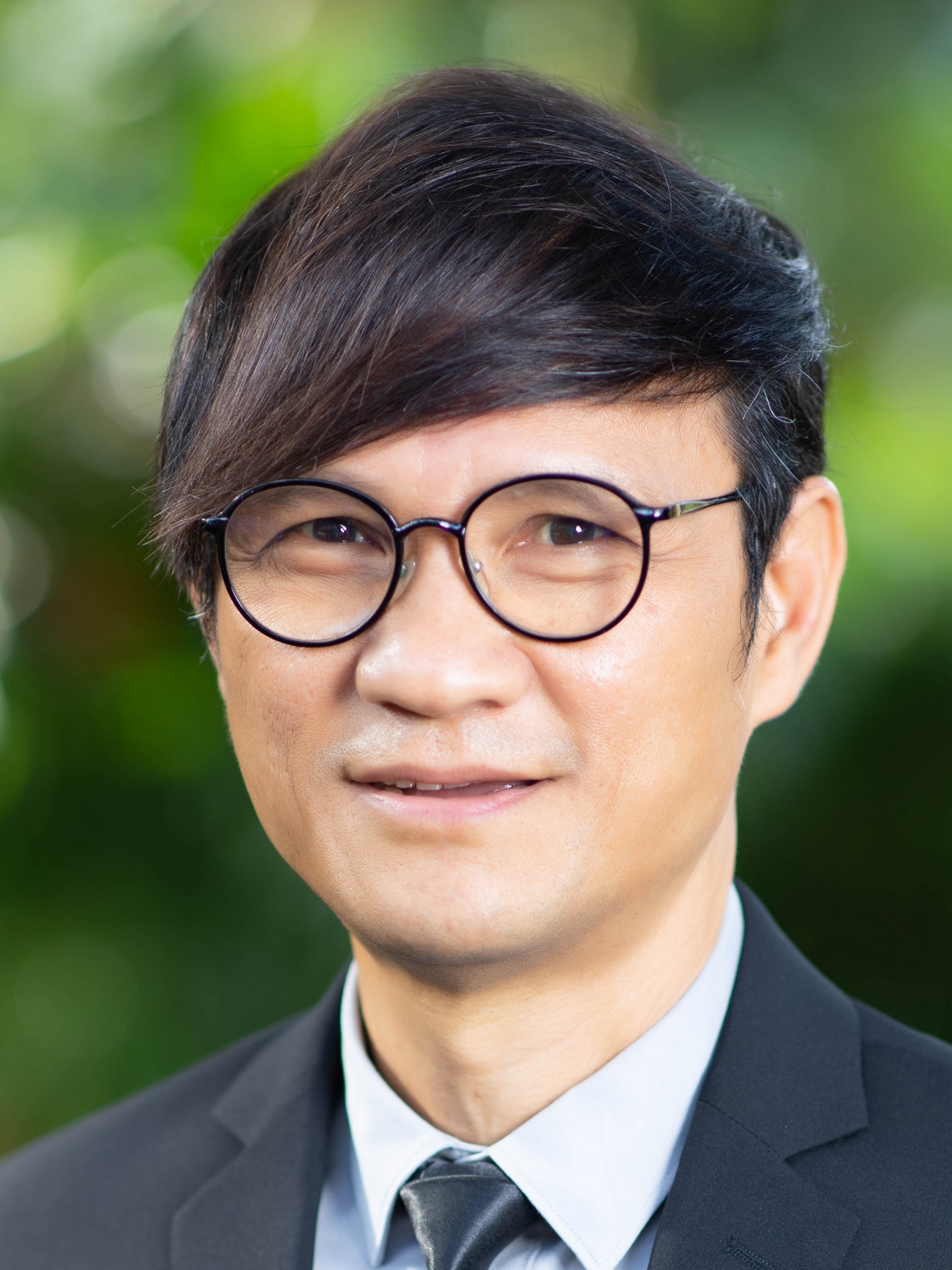 Mr. Michael Yeo Beng Tee
Staff
I was a drug abuser, addicted to morphine, since the early 70s and I was also deeply influenced by the rock and roll music of that era. I was only 12 years old and very rebellious. I joined the gangs and got into fights frequently. As I grew older, I even became a runner for the loan sharks. I was active in the red-light districts and got to know all kinds of people, especially drug abusers and traffickers…. I soon became a drug pusher myself. I would return home late every night, high on drugs. When my mother opened the door and saw me in that state, the look on her face told me that she was heartbroken, and she would cry.

There was always a lot of strife and squabbling at home because of my drug problem. I ignored my mother's incessant plea to turn over a new leaf and continued with my way of life. This resulted in my getting in and out of prison more than 10 times and spending more than 20 years behind bars. Each time I was released I tried to use different ways to change but did not succeed until my close encounter with Jesus in prison in 2002; and that was my turning point.

I still remember that encounter: it was lunchtime on my first day in prison. My heart was sorrowful, bitter and remorseful. Tears streamed down my face and I hated myself for being imprisoned again. I knew this time the court was going to put me away for a long, long time and I was afraid to think of the consequences. It was in that saddest moment when God spoke to me in a powerful voice and I wept bitterly and fell before the Lord. I said, "Jesus, I've seen many of my friends leading a purposeful life, married and started a family. They often share with me how they found hope and purpose in life in Jesus," and I said, "Lord, I am envious of them; come and change my life. There is no other way I can be saved except through Jesus." God in His mercy heard my simple heartfelt prayer and by His grace gave me hope in my painful experience. He raised me up and His love compelled me to commit my life wholeheartedly to His calling. I would no longer be ashamed of my past but live a life which would bear abundant fruit.

I began to attend the prison's Christian services regularly and to lead a group of Christians to serve the Lord whole-heartedly. During this time God convicted me that if I was to follow Jesus faithfully I must sever my ties with the gangs. After much prayer and seeking the Lord, I found the opportunity during one of our recreation sessions to announce that I would no longer take part in any of the gang activities and illegal dealings in prison such as gambling, smuggling and fighting. Honestly, it was not easy for me to make such a public declaration; I went through much struggle before I could keep my faith in God. Thank God for His faithfulness. He helped me through that trying time and my spiritual life grew more mature.

On my release, God led me to Breakthrough Missions. By the grace of God, I am still with Breakthrough serving as a staff in the music ministry for 8 years now. Praise the Lord! Our team follows brother Simon every Sunday to different churches to witness and sing for the Lord. I also thank God for the opportunities to travel with brother Simon on missionary trips to different countries. Our purpose is to reach out to the prisoners and share our experiences with them. Praise the Lord! Many of them responded and turned to Christ because of our testimonies. I will always treasure and be grateful for the grace of God upon my life.

Today, because of what Jesus has done for me, I no longer bring shame to my family. What I had missed and lost in life and what the devil had destroyed for many years, God is more than compensating me now. By His grace, God put me in this ministry where I get to meet different people. I am able to encourage them and at the same time I am being encouraged. In serving I find true purpose and meaning in life. Last July I got married to a beautiful and loving wife. We worship at New Creation Church. Praise God my wife is very supportive of my ministry. My mum used to feel despondent but today she sees hope in me. She must have thought in the past that 'A leopard can never change its spots; a drug abuser would always be a drug abuser', but not so for God. God bestowed His grace on me and that is why I am able to testify and boast of what Jesus has done in my life. Today, wherever I go I can lift my head and walk tall, and this will put to shame all those who had condemned people like us.

The Bible teaches us, "If anyone is in Christ he is a new creation, the old has gone and the new has come." (2Cor 5:17) I firmly believe that if I abide in Christ all things are possible. Therefore, I will live my life to respond to God's purpose and bring glory to Him.