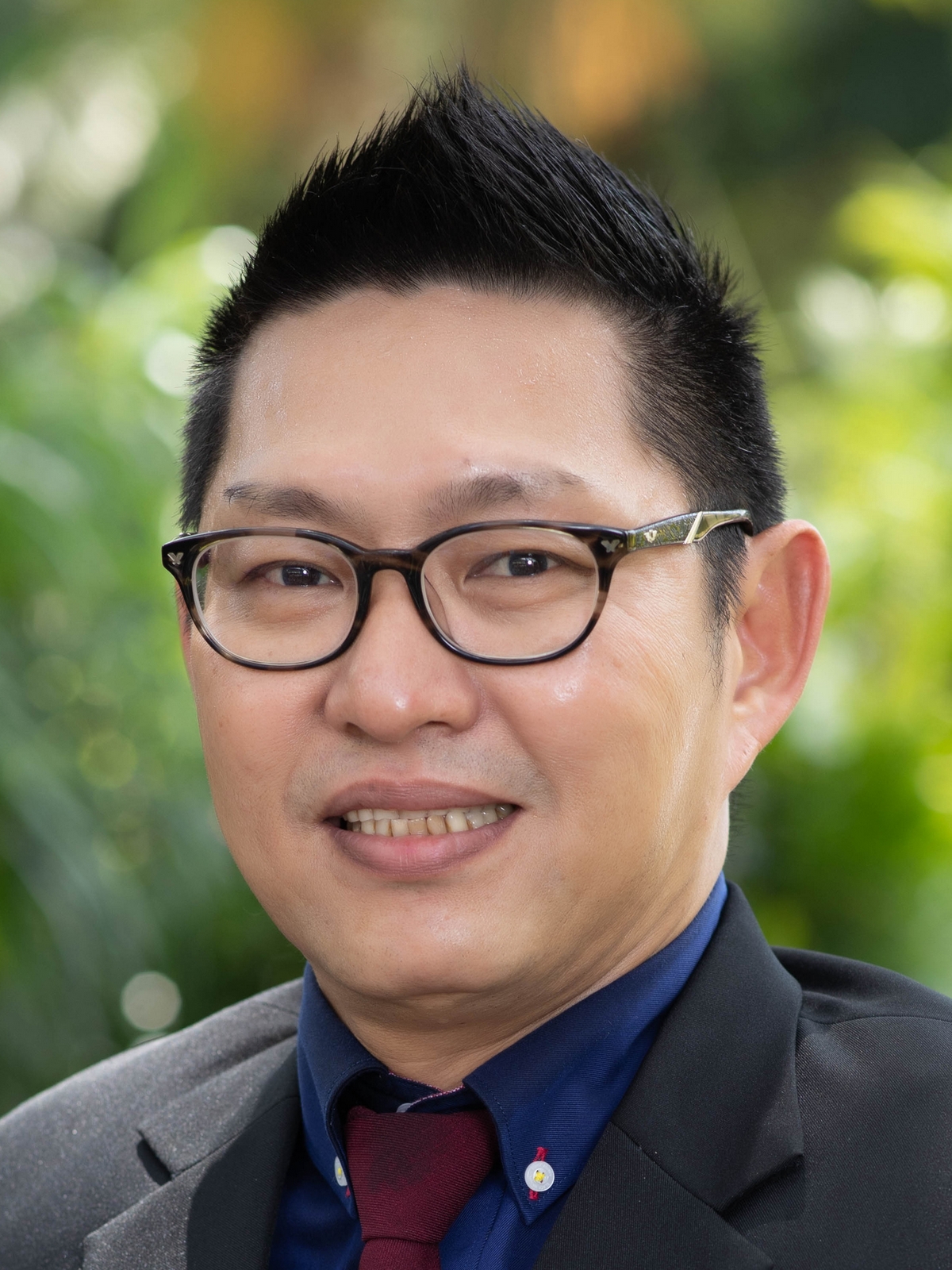 Mr. Tan Cheng Huat
Staff
I praise and thank God for His mercy and His grace of salvation. Were it not for His love I would still be huddled in a dark corner today peddling drugs or consuming it. Or, I would be in a prison cell staring at the cold, bare walls.

My life was a mess and I was mired in sin and drugs before I came to the Lord. My family had long given up on me completely, condemning me as being beyond hope. The one I hurt most was my mother. Once she even railed at me that if she had known what I would become she would have strangled me at birth. Although these words pierced my heart I did not repent my ways. I continued to flounder in drugs and was in and out of rehabilitation centres or prisons more than ten times.

In 1983 I was sent to the Youths' Reform Centre for 3 years, but that did not change me. Instead things got worse and I continued to consume drugs, which enslaved me for almost 20 years. The prime years of my life were wasted in prison. Each time I was released I was determined to start all over again, but my efforts invariably failed and I would go back to my old ways. In 2003 I was given what was to be my final sentence: 6 years and 3 months, and 4 strokes. I was growing weary of life and was in despair when I came to know Jesus in jail.

A Christian inmate invited me to attend the prison's Christian meetings but I refused several times because I had always been against Christianity. However, this brother persisted with patience and love, always finding opportunities to share with me the love of Christ. I finally gave in and decided to give it a try, just to see if the God he spoke of could really save me and change my life. Praise God! At the very first meeting I was so moved by the hymns that I knelt on the floor and tears just streamed down my face. I felt my spirit being completely set free, and I experienced a deep sense of peace and joy never felt before and which was beyond description!

At the second meeting, by God's divine appointment, I met someone whom I had known as a fellow secret society member when we were young. He was Pastor Berechiah Lee, a former assistant director of Breakthrough Missions, who started the Breakthrough Missions in Vancouver, Canada. I also knew him to be a temple medium and drug abuser. But he had now become a Christian, married, with two lovely children and was gainfully employed. I found it hard to believe that God could transform ​Berechiah's life so dramatically, but his experience gave me great hope and I was very encouraged.

One day, Berechiah put this question to me, "Do you want to remain enslaved by drugs and spend the rest of your life in prison? Consider this carefully when you return to your cell, and then pray to the Lord for a way out, and ask Him to change your life. Christ says in John 14:6, 'I am the way, and the truth, and the life. No one comes to the Father except through Me.' " When I got back to my cell I reflected deeply, and it was clear to me that all other ways had led to dead ends, and there was no way out. I believed only the way of Jesus Christ would lead to true freedom and peace.

Upon my release from prison God led me to Breakthrough Missions to learn life-transforming lessons and be equipped for my new life. By the Lord's power I was gradually rid of past negative thinking and behavior; I became a new creation. As Paul has said, "If anyone is in Christ, he is a new creation; the old has gone, the new has come!" (2 Cor 5:17) I was also assigned to serve in the Breakthrough Café where I can learn livelihood skills and share the Gospel. It is my hope that I can continue to be a vessel of the Lord, serve Him and be a blessing to others. To God be all glory and praise! Amen.